Friendly, expert PC support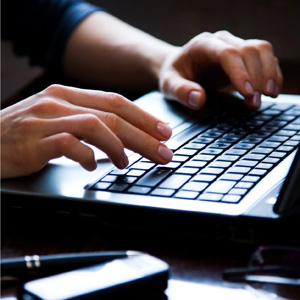 There are lots of sources for PC and Macintosh support nowadays, but if you want someone professional, reliable, who will help you honestly without baffling you with jargon and who takes great pride in the quality of his work, then look no further and call Paul at Webcharm!

Webcharm was started in 2007 and has so far assisted more than 550 different customers in the first six years of the company's operation. From the beginning, looking after customers has been the focus - providing a service second to none whilst keeping charges competitive with others in the same field.
Webcharm will visit your home, your offices or alternatively can arrange for you to bring your computer in to our office for a free diagnosis.
Paul has a batchelors degree in Electronics and over 30 years of computer and electronics design experience. He built his first PC over 26 years ago and feels like he's been permanently attached to one ever since!
The majority of our customers are the general public with a growing number of business clients ranging from the motor trade through to shops, dairy farms, solicitors, accountants, doctors and house letting agents.



Don't be concerned about whether we can handle your problem or not - you will always be assured of a professional approach and we will

never

take on a job which is outside of our capabilities. On such rare occasions we will do our best to point you towards another company we trust which might be able to help you.

Webcharm can handle just about anything with respect to PC systems and internet and networking requirements. If you are unsure as to whether we can help you, just ring or email and we will give you a direct and honest response.



We have built Webcharm on the foundations of trust, reliability and professionalism. Our customers are our livelihood and want to keep them for life by looking after them.