Friendly, expert computer support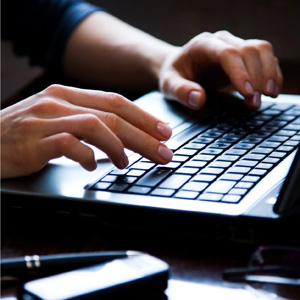 Welcome to Webcharm computer support, your go-to source for all your computer needs. Paul is a professional with a passion for delivering exceptional customer service and technical expertise. Our mission is to provide you with the best possible solutions for your computer problems.

Whether you're dealing with a slow computer, virus infections, hardware issues, or simply need help with setting up your new device, we're here to help. At Webcharm, we believe in going above and beyond for our clients. We take the time to understand your unique needs and provide personalised solutions that work for you. With our commitment to quality and attention to detail, you can rest assured that your computer is in good hands.

Our services include computer repair, virus removal, data recovery, software installation, and more. We also offer remote support for your convenience, so you can get help directly without a visit if the problem allows.

Take a look at our testimonials to see what our clients have to say about our services. We're proud to have earned their trust and look forward to earning yours too. Contact Webcharm today to discuss your computer issues or schedule an appointment with Paul. We're here to help you get the most out of your technology.

Established in 2007, Webcharm has provided technical support to well over 1000 clients in the Chester and Wrexham areas to date. Our unwavering commitment to customer satisfaction has been at the forefront of our business model, as we strive to deliver unparalleled service while maintaining competitive pricing.

We offer the convenience of on-site visits to both residential and commercial clients, or alternatively, you can bring your computer to our office for a complimentary diagnosis. Paul holds a Bachelor's degree in Electronics and boasts over 38 years of experience in computer and electronics design. Having built his first PC in 1986, he has since developed an expertise in Apple Macs, iPads, and iPhones, earning a reputation as a skilled technician.
Apple Mac Upgrades

Do you own an older Apple iMac or MacBook which is running slowly, but you really don't want the great expense of changing up to the latest Apple products? If so, your existing machine might be able to be upgraded - extra memory and a fast Solid State Disk (SSD) may well allow you to squeeze some extra years of useful life out of your investment.

Generally, iMacs from 2019 or older can be fitted with extra RAM and fast SSD disks. Upgrading a MacBook depends very much on the year and model, but as a rough guide the Airs from 2017 or older, Pros from 2016 or older can be upgraded to some extent. It very much depends on the model and the older the computer, the more upgradable it tends to be.

Upgrading older kit can really make a big and very noticable difference to usability. My first MacBook Pro is a 2009 model and it still runs very well, though is limited (by Apple) to running the old El Capitan version of MacOS.

Feel free to contact Webcharm to discuss the specific upgrade options for your particular model of Apple computer. All we need is the model and year (Apple Logo --> About this Mac) or the serial number of your computer.


Webcharm can handle just about anything with respect to PC systems and internet and networking requirements. If you are unsure as to whether we can help you, just ring or email and we will give you a direct and honest response.

We have built Webcharm on the foundations of trust, reliability and professionalism. Our customers are our livelihood and want to keep them for life by looking after them.


The majority of our customers are the general public with a growing number of business clients ranging from the motor trade through to shops, dairy farms, solicitors, accountants, doctors and house letting agents.

Don't be concerned about whether we can handle your problem or not - you will always be assured of a professional approach and we will never take on a job which is outside of our capabilities. On such rare occasions we will do our best to point you towards another company we trust which might be able to help you.